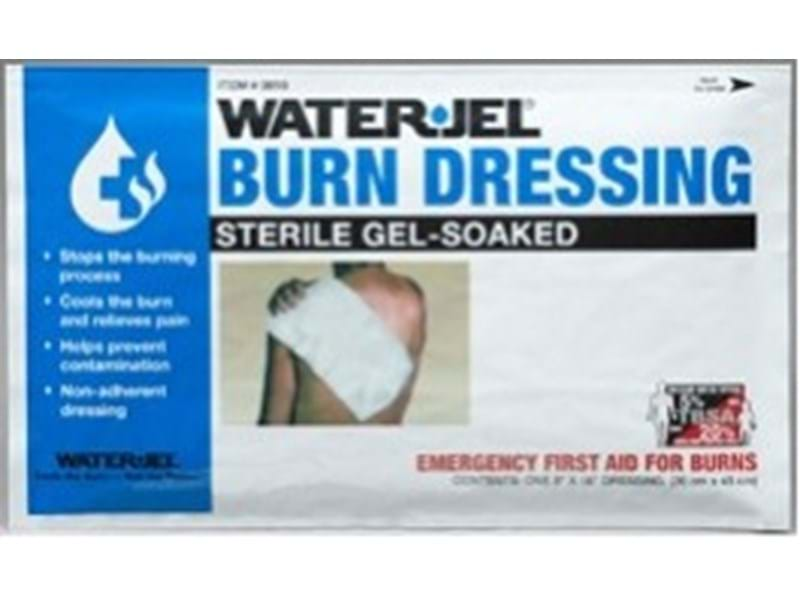 WaterJel Sterile Gel Soaked Burn Dressing 10CM X 10CM
SKU: WDRBG1
Water-Jel Burn Dressings provide fast, one-step relief for emergency first aid when someone has been burned. The dressing stops burn progression and cools the skin, relieves pain and protects against airborne contamination.
When a burn occurs, seconds count. Water-Jel products are effective, versatile and approved for emergency first aid burn treatment in a pre-hospital setting. Water-Jel products are consistent with both wet and dry burn treatment protocols since they stop the burning process, cool the burned area, relieve pain, prevent further injury and do not contribute to hypothermia or interfere with debridement (removal of damaged tissue or foreign objects from a wound). There are no active ingredients, and the water-soluble gel can be easily washed off at a hospital or burn center.
Water-Jel is primarily composed of deionized water, thickened to help it stay in place, and a small amount of Tea Tree Oil, a natural bacteriostatic.
Please Log In for Purchase.