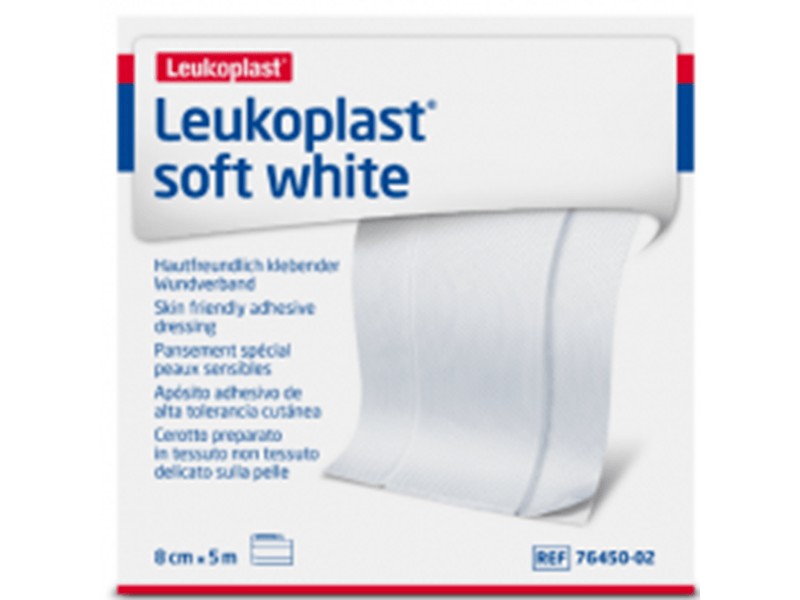 Leukoplast Soft White Roll 8Cm X 5M
SKU: TAP76452
Sensitive skin is liable to maceration, irritation, or allergic reactions when covered with an inappropriate adhesive dressing. Therefore Leukoplast Soft white Roll uses hypoallergenic adhesive with excellent skin tolerance which can be gently removed from skin as well as from body hair.
What makes for gentle protection:
Hypoallergenic adhesive
Excellent skin tolerance
Highly permeable to air and water vapour
Soft and conformable non-woven substrate
Absorbent wound pad laminated with polyethylene net
Easy, painless dressing change
Practical and economical: 5 metre rolls for cutting to size
Technical Specifications
Please note this product has had a name change from Covermed Roll
Please Log In for Purchase.