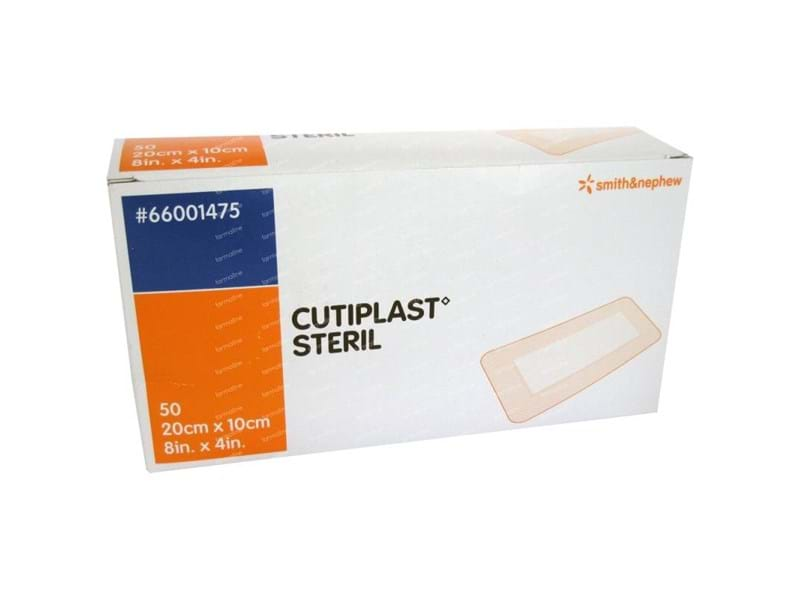 CUTIPLAST 20CM X 10CM 50'S (WITH PAD) ISLAND CLOTH
SKU: WDR460
Sterile Non-Woven, Conformable Fabric Island Dressing
Cutiplast Steril is a dressing for primary wound management. The wound pad is low-adherent so dressing changes do not disturb or interfere with the wound healing process.
Features
Low adherent
Highly absorbent pad
Air and water vapour permeable
Benefits
Well tolerated by the skin
Stretchable
Features & Benefits
Cutiplast Steril is made of a non-woven polyester fabric with a porous acrylic adhesive coating
Non-woven wound pad with a wound contact layer which minimises adherence to the wound
Adheres reliably to contoured parts of the body
Highly absorbent
Cutiplast Steril is air and moisture vapour permeable
Please Log In for Purchase.