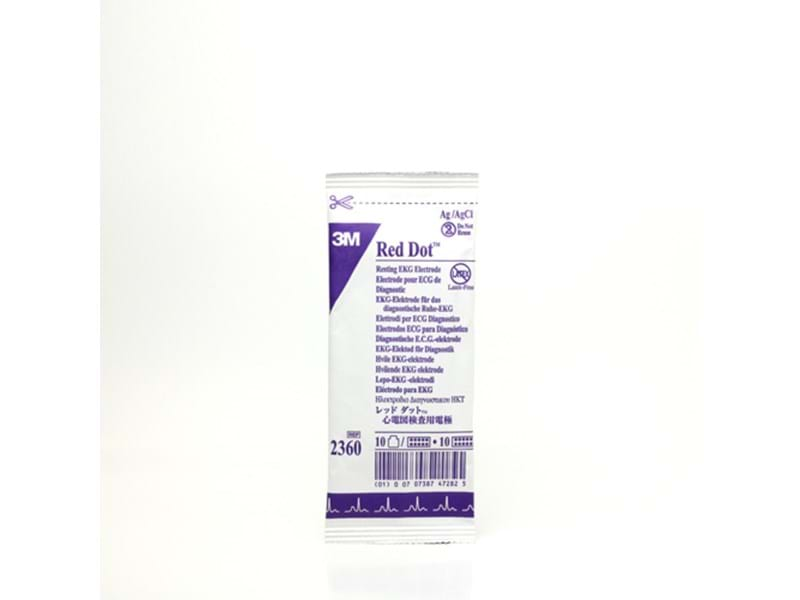 3M Red Dot Resting ECG Tab Electrodes Purple Extra-Tacky Adhesive 2360
SKU: EQM991
Packet of 100 - 10 Sheets of 10 electrodes
Tab Style ECG Resting Electrode 2cm x 2cm
Tab-style electrode has pressure-sensitive conductive adhesive that is easy to apply and remove, and provides rapid and intimate skin contact to ensure high quality trace pickup.
Benefits
Radiolucent to minimize the need to replace or remove electrodes in most radiological imaging applications
Extra large tabs for easy handling and attachment.
Semi-stiff backing reduces roll-off and minimizes electrode lift.
Suggested Applications
General ECG monitoring situations where skin moisture is an issue
For use in A&E, OR, Stress Test, Cardiac Rehab and Echo-Cardiography departments
Please Log In for Purchase.