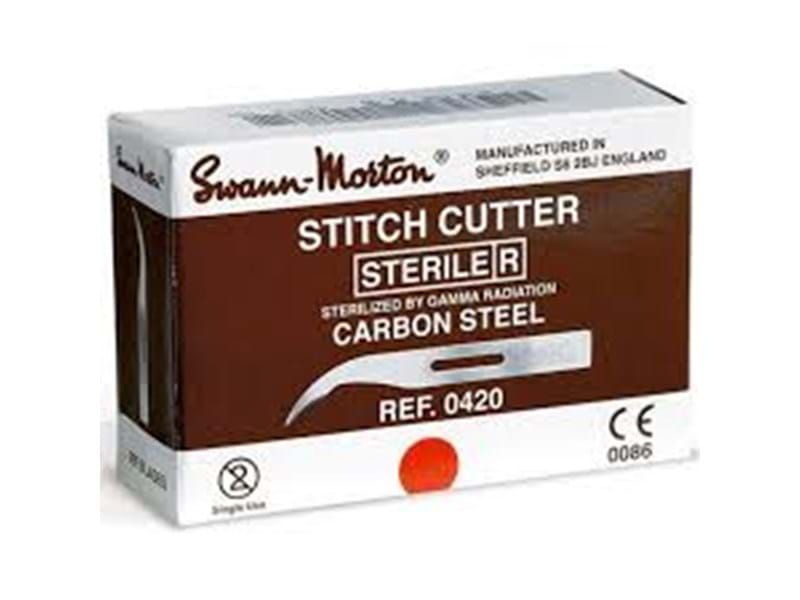 Swann Morton CUTTER STITCH 100'S STERILE 0420
SKU: INC24
Blades Swann Morton Stitch Cutter Blade
Single unit
Designed with a rounded bull nose tip
Ideal for the purpose of cutting modern suture materials whilst minimising patient discomfort.
Requiring no handles
Carbon steel
Individually Wrapped
Sterile
Convenient and cost effective sterile stitch cutters are ideal for use in 'Out Patient clinics', within 'Accident and Emergency departments', on ' Hospital Wards' in 'General Practice' and for 'Nursing in the Community'. The traditional carbon steel sterile standard stitch cutter with its rounded bull nose tip which ensures there is no damage to the skin whilst the surgical edge cuts through the suture with minimal resistance.
Please Log In for Purchase.