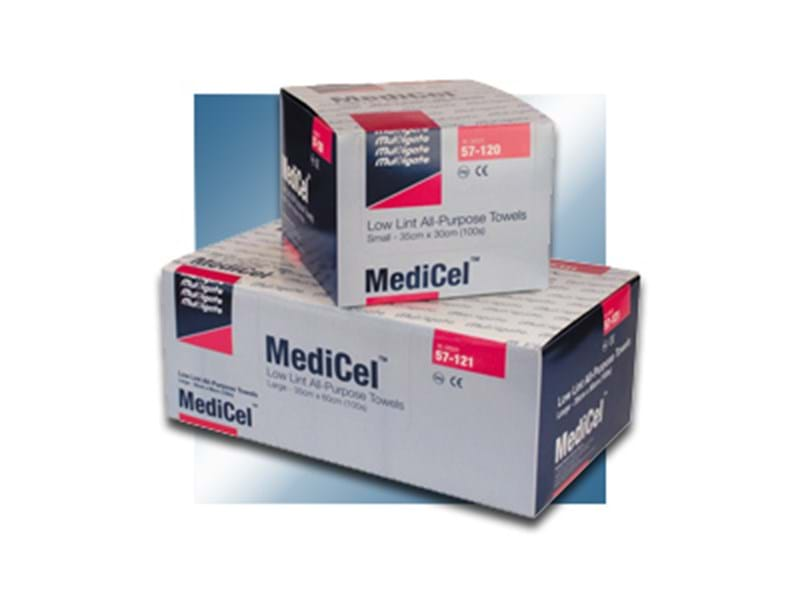 Towel Medicel Low Lint 35cm x 60cm
SKU: COBD026L
MediCel is the superabsorbent and strong low-lint disposable wipes. Designed to meet clinical Infection Control requirements (AS/NZS 4187 & AS/NZS 4815).
MediCel is the perfect wipe for General Purpose or Medical Clinical Applications.
Low Lint.
Hold up to 7 times its weight in fluids.
Strength of Polyester.
Absorbency of Cellulose.
Super Soft.
Packed neatly one upon the other for easy removal in Dispenser Box.
Comes in two practical sizes.
TGA ARTG No 150820
Please Log In for Purchase.