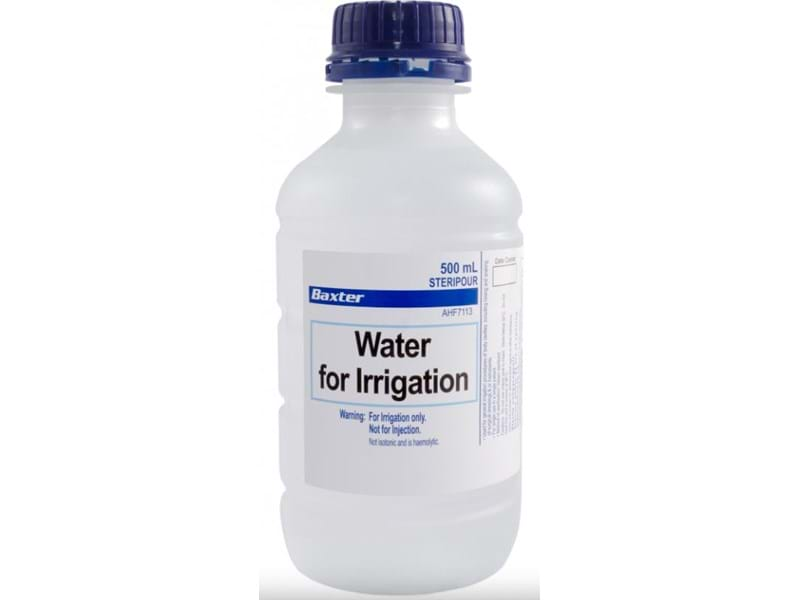 WATER IRRIGATION BOTTLE 500ML
SKU: MED58a
Water Sterile Steripour for Irrigation
Used for general irrigation (washing out) of body cavities, wounds, or indwelling urethral catheters draining the bladder.
May also be used to irrigate the bladder during electrosurgical procedures and for fibre optic examination of the bladder and/or urinary tract. It is used for rinsing or soaking surgical dressings that are in contact with wounds.

Soaking surgical instruments.
Please Log In for Purchase.