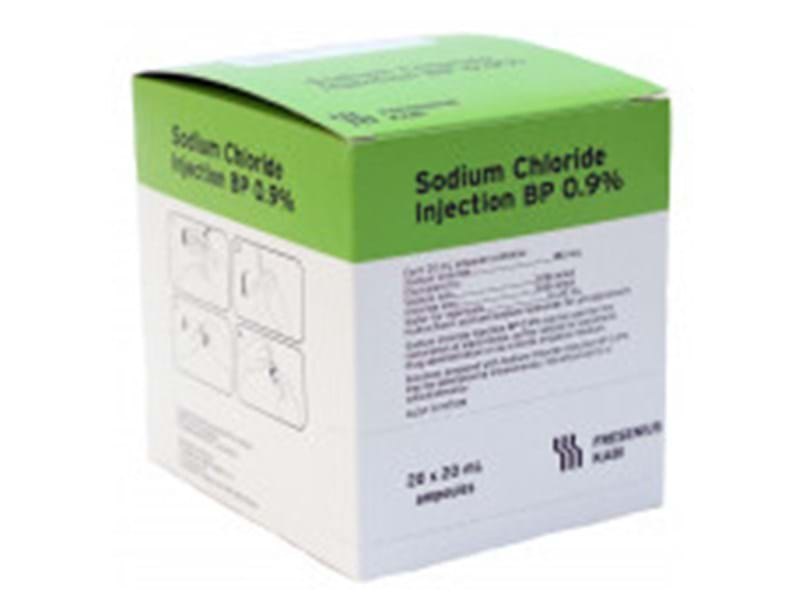 Sodium Chloride 0.9% Injection 20ml X 20'S
SKU: MED661
Sodium Chloride Injection BP 0.9% can be used for the restoration of electrolytes, as the vehicle for parenteral drug administration or as a sterile irrigation method.
Solutions prepared with Sodium Chloride Injection BP 0.9% may be administered intravenously, intramuscularly or subcutaneously.
Technical Specifications
Sterile non-pyrogenic
Osolality Approximately 308 m0sm/kg water
Isotonic
PH 4.5-7.0
Contains no antimicrobial preservatives
Each 20ml Ampoule contains:
Sodium Chloride 180mg
Equivalent to:
Sodium ions 3.08mmol
Chloride ions 3.08mmol
Water for injection to 20ml
Hydrochloric acid and sodium hydroxide for PH adjustment
Please Log In for Purchase.