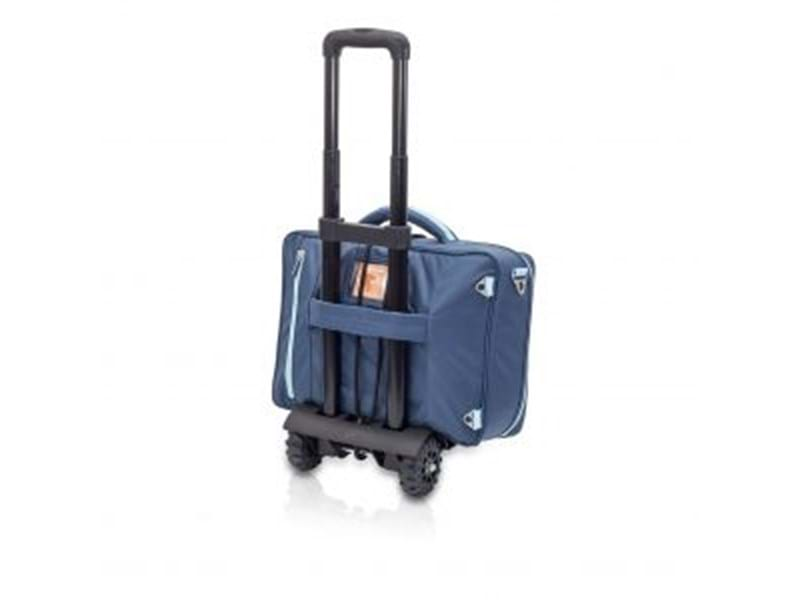 ELITE HOME CARE BAG - BLUE + TROLLEY
SKU: EQMNURB
DETAILS
A very versatile home care bag, it's internal distribution allows the user to organize and quickly locate the required material.
Measures: 40 x 30 x 16 cm
Capacity: 19,20 L
Weight: 1.82 kg
Material: 420D Polyester. Washable
Colour:
EB00.012: Blue PLUS External folding trolley structure, strong and light. It can be quickly folded thanks to the switch placed in the handle. It includes an elastic cord to fix all bags and provide safety while movement.
Easy folding switch
Holding hook for trolley band cases
Measures:
Unfolded: 23 x 96,5 x 32 cm
Folded: 23 x 44,5 x 8,3 cm
Weight: 1.38 kg
Material:
Pipes: Steel
Handle: ABS
Base: PP
Wheels: PVC
Colour: Black
Maximum recommended contents weight: 30 kg
Please Log In for Purchase.