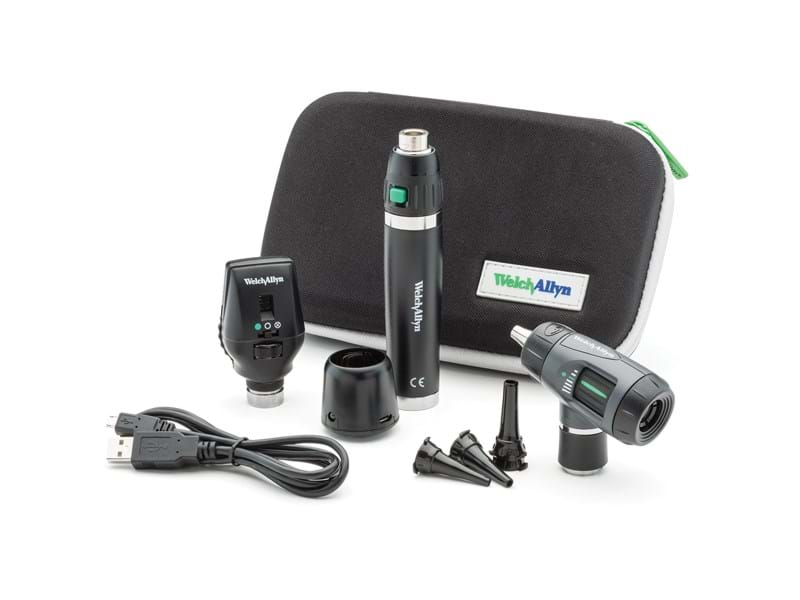 Welch Allyn Lithium Macroview Diagnostic Set with LED Bulb USB CHARGING
SKU: EQM368USB
Welch Allyn 3.5 V SureColor LED Diagnostic Set including Coaxial Ophthalmoscope (#11720-L), MacroView Otoscope with Throat Illuminator (# 23820-L), Rechargeable 120-Minute Power Handle(s), Hard Storage Case; USB Charging Module with USB Charge Cord.
Features:
Coaxial optical system provides easier entry into small pupils and a larger field-of-view of the fundus, so you'll see what you need to see
MacroView Otoscope gives bigger, better, sharper views of the ear to help you see more and perform faster, more efficient ear examinations
Lithium Ion handle delivers twice the on-time in half the weight of NiCad handles
Welch Allyn has introduced a new power handle with a lithium ion rechargeable battery which provides 120 minutes of use.
Hard carry case included
One Year Warranty
Please Log In for Purchase.